Philip Davey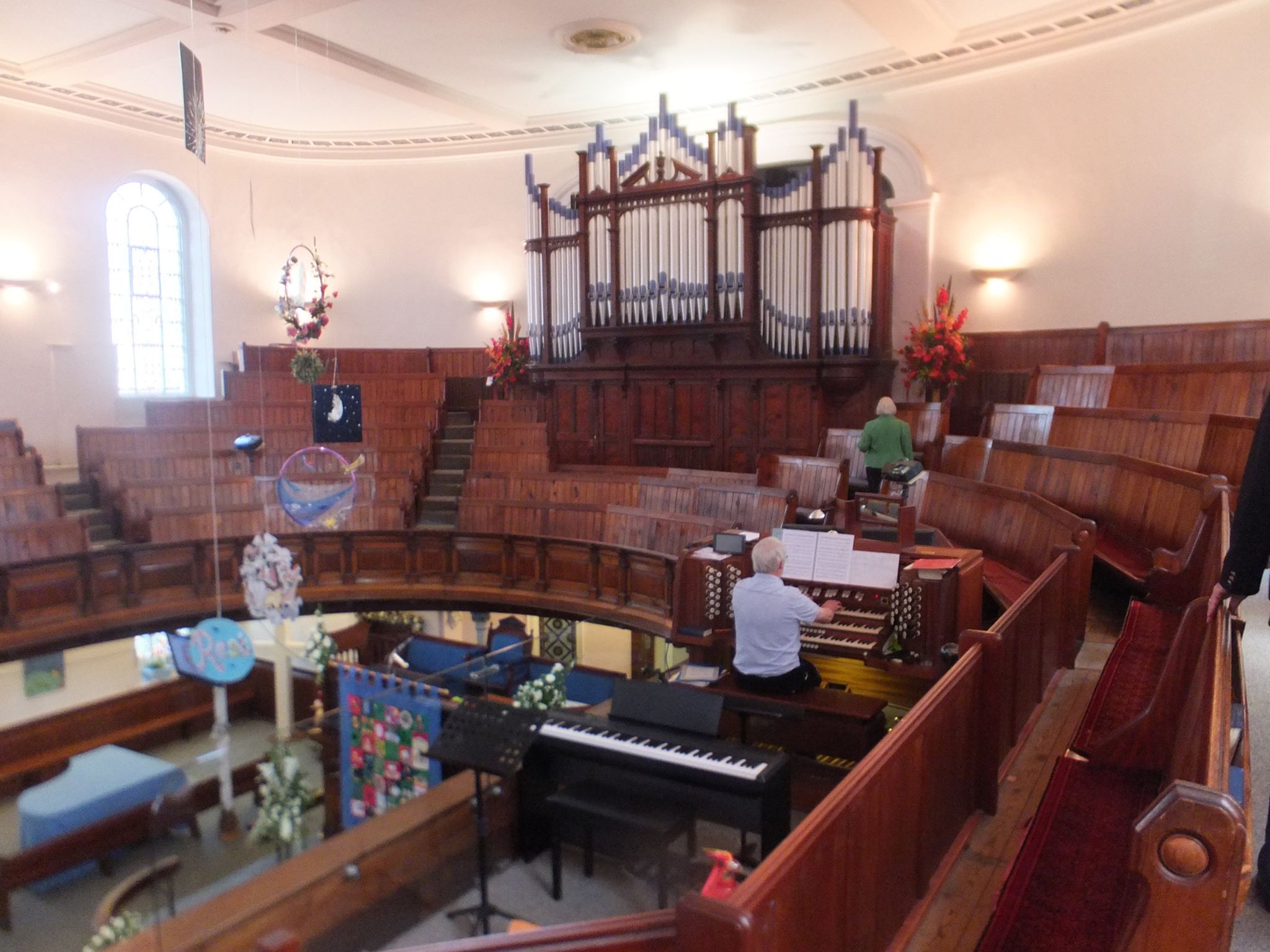 Organist, accompanist, composer and teacher.
Director of Music Truro Methodist Church
Available for recitals, weddings (choir also available click here for details) organ/piano accompaniment.
Philip is available for a wide range of activities. Often known as a 'Mr Fixit' he is very much a practical person and enjoys practical activity.
For Truro Methodist Church click here
Use this search engine to raise money for Truro Methodist Church
MUSIC AT TMC click here (Details of concerts and recitals)
Engagements
Home (+ 44) 01209 821778
Mobile 07792528927
Email phil@pdavey.co.uk
Cornwall Music Festival http://www.cornwallmusicfestival.co.uk/
For details of Organ Recitals around the country www.organrecitals.com
For concert listings go to http://www.concert-diary.com/
Biographical Information
Philip Davey is the present Musical Director of Truro Methodist Church. An organ scholar at Truro School, he studied music with Henry Doughty and gained a diploma in organ performance. He trained as a teacher at the College of St Mark and St John in Plymouth, gaining an honours degree in Education and a Licentiate diploma in organ performance from Trinity College of Music, London. Prior to his appointment at TMC in 1987, Philip was organist and choirmaster at Camborne Wesley Methodist Church. He has travelled widely, accompanying and performing at venues in this country, including Truro Cathedral, Bristol Cathedral, Shrewsbury Abbey, St Mary Redcliffe-Bristol, Westminster Abbey and recently Exeter College, Oxford. In 1994 he performed a series of six recitals in Florida USA. He has appeared in concert with Carlo Curley in a battle of the organs (pipe v electronic) on two occasions at Truro Methodist Church.
He is a vice-president of the Cornwall Music Festival Committee and an official accompanist for the festival, serves as an ecumenical representative on the committee of the Royal School of Church Music (Cornwall Area) and was awarded an RSCM certificate for his services to church music in 2018
In 2009 he oversaw the restoration and overhaul of the organ In Truro Methodist Church. The enhanced instrument is now one of the finest Methodist organs in the county and the Methodist connexion.
Leaving the teaching profession in 2002 he now teaches piano and organ at Truro School, piano at Truro College and has an extensive private teaching practice. He is in demand as an accompanist, performer and teacher but is always happy to get his hands dirty in many DIY activities!
2019
October 19th 3.00pm Recital at Kenwyn Parish Church for Cornwall Organists Association
October 26th 12.00pm Recital at Tavistock Parish Church
The choir at Truro Methodist Church comprises some 35 members and is one of the busiest in the area, regularly leading the singing at worship and performing anthems at both morning and evening services. Apart from the important role played at Church, the choir has performed concerts in the West Country and has firm links with St. George's Methodist Church in Boscombe, Bournemouth. The choir has taken part in the Cornwall County Music Festival and has won the competition in the Church Choir Class for several years. Recently they took part in the Camborne Music Festival where they also won the Church Choir Class. In 1997 they ventured on producing their first tape - 'Messiah' - performed and recorded live at the Church. They also shared in a Harvest Songs of Praise with Noel Tredinnick and Langham Brass and a choir of 120 voices made up from members of Plymouth Central Hall Choir and Choirs of the Cornwall Methodist District. Appearances on Radio include Christmas and Easter programmes for Radio Cornwall. In 1999 the choir performed John Rutter's 'Requiem' and sang in services at Truro Cathedral. Choir practices are held on Friday night where the members not only learn new music to add to their extensive repertoire and rehearse anthems but share in fellowship and fun. The choir are happy to sing at weddings (for a modest donation to choir funds) and welcome invitations to sing at Truro Methodist Church or any other church in the locality. The choir secretary is Mrs Jo Harris please contact her if you are interested in the choir performing for you.
The choir recently marked Philip's tenure as musical director for the past 20 years with a surprise cake, picture and CD of recordings taken from his time as MD.
Philip enjoys performing as an organist and endeavours to provide music to suit all tastes. He welcomes invitations to perform recitals in venues large and small. Surprisingly for a musician, Philip shares such diverse interests as DIY (which includes the restoration of his cottage), organ building, computing and farming.